Kendrick Radiator Repair Services Include: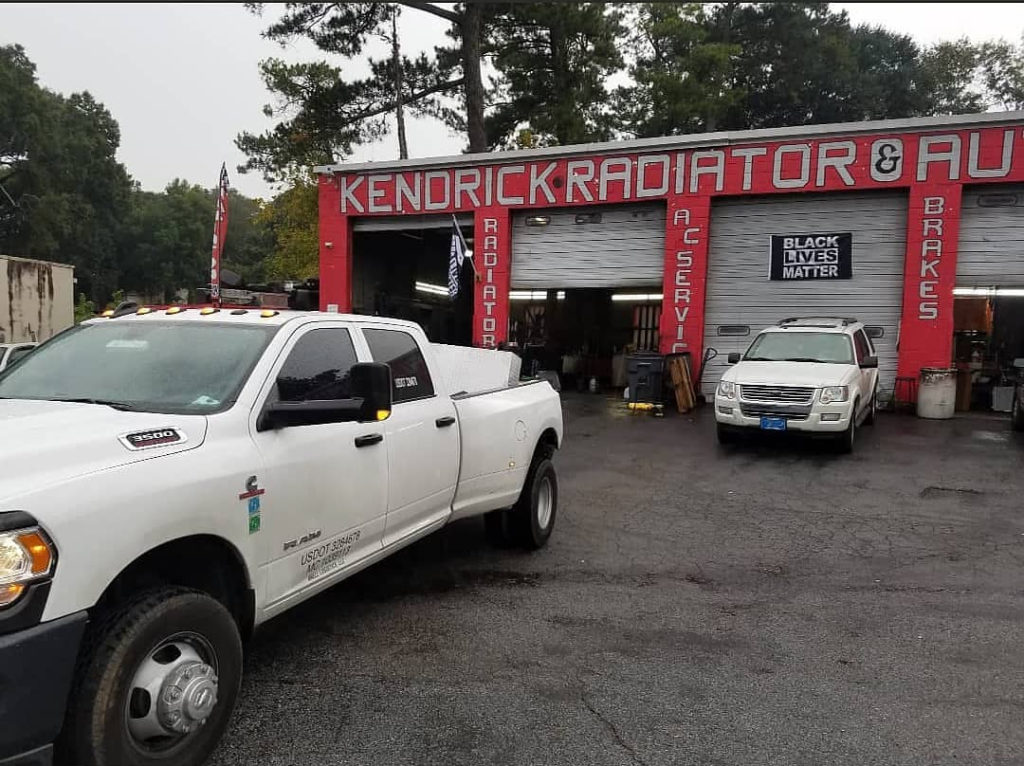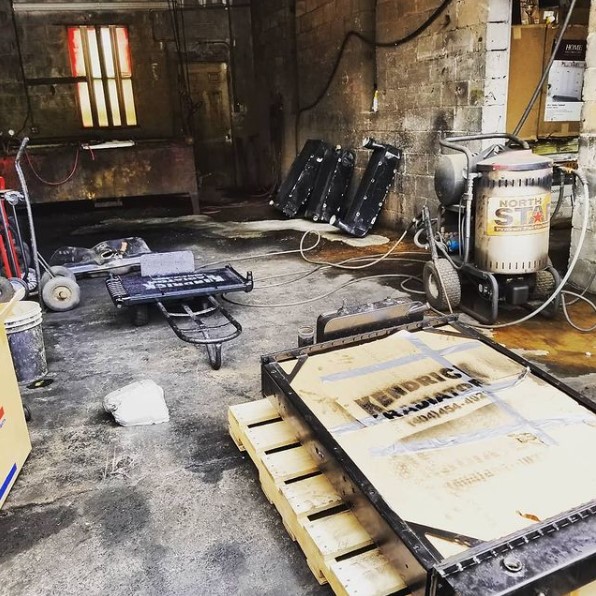 Automotive Service and Repair
services all makes and models of cars and light trucks foreign and domestic. We are a full service shop performing diagnostics, electrical repairs, emission repairs, regular maintenance, timing belts, water pumps and all cooling system repairs. We do brakes, axles, wheel bearings, suspension repairs, shocks and struts, fuel injection system service and repairs. Air conditioning and heater repairs. We repair and replace engines and transmissions.
Backup Generator Cooling Systems
Everyone knows electricity is important. In our homes, it provides comfort (heating, air conditioning, lighting, etc.) and safety (fire protection systems, burglar alarms, etc.). For most of us, electricity is more than important to our businesses. It is CRITICAL. If your business operations rely on electricity, chances are you have a standby power system. If it's a small facility, you may have a portable generator. Businesses with larger facilities and even office buildings require more power than a mere generator can produce.

Larger buildings require a generator system—or "genset"—to provide electrical power to the building should power from the electric company be lost. These gensets consist of several systems that work together for proper operation, including the cooling system, fuel system, battery and charging system, engine, and the generator and its controls.

Gensets are typically large, permanent structures. They may be housed in a standalone structure or integrated into the building for which they are designed to provide power.
GENSET RADIATOR maintenance and repair
is one of Kendrick's key areas of expertise. We routinely service units to ensure maximum efficiency. We can repair units on-site as space permits OR at our facility in Atlanta Ga. We also offer replacement options should it become necessary. Generator maintenance is extremely important. Remember, it is your first line of defense should your supply of power from the electric company be interrupted. Remember, your genset is your defense. Chances are, it doesn't have a backup. Improper maintenance will eventually cause generator failure.

While the fuel system, battery and charging system, engine, generator controls are all important to maintain, we specialize in cooling systems. The cooling system includes a radiator, antifreeze, block heater and water pump. Some examples of preventive maintenance are inspecting your radiator at least monthly and checking antifreeze levels on a weekly basis. You also need to be inspecting all hoses for signs of wear (bulges, cracks, leaks, etc.), checking hose clamps for tightness, examining the water pump for leakage, etc.

Investing a small amount in maintenance now will guarantee that your genset works when you need it, preventing possible catastrophic financial loss should your external power supply be interrupted for extended periods.
PLASTIC RADIATOR REPAIR
Here is a common problem on nearly any car built since about 1990. Radiators are now built out of aluminum and plastic instead of copper and brass. While the aluminum design gives longer life, and better cooling, there are also some major disadvantages. The main disadvantage of building a radiator out of plastic is that over time, plastic will become brittle and break. A radiator is subjected to major extremes of temperature. A radiator can be subjected to temperature swings from 0 degrees or lower depending on outside temperature, to 240 degrees or more as scalding hot antifreeze comes out of the engine at 40 gallons per minute. When you consider the millions of gallons of coolant that circluates through a radiator during its life, it is truly amazing that a radiator lives as long as it does. The major problem with a plastic tank radiator is a failure of the plastic, usually in the area directly by the inlet neck. This is where the hottest coolant fluid hits the plastic, and over time, the stresses of extreme temperatures take its toll and the plastic tank will develop a leak.
MOTORCYCLE RADIATOR REPAIR
We Can Fix It!

Since 1990, Kendrick Radiator has been repairing Motorcycle and A.T.V. radiators for all types of bikes. Browse through our inventory, and if you have any questions, or do not see a specific part you are looking for, give us a call at 404-454-4929. "Clogged, Bent, Twisted, Smashed or Leaking Radiators! We can fix it for as low as $65″!
Call Kendrick Radiator today
We will schedule a time to meet with you to discuss your system's history and your business needs. We can work together to tailor a maintenance schedule designed specifically to best meet the energy needs of your business within your operating budget.